Learning English is always associated with a long and boring process. Many students and newbies fail to retain the knowledge because of the tedious process that comes with it. More and more people turn their back to learning the language because they don't know how to learn it easily and quickly.
In this article, we will teach you 20 tips about how to learn English without getting bored. Sit back and note these fun tips that will help you speak the language as fluently as the native speakers.
---
How to Learn English Easily Without Getting Bored?
English can appear intimidating at first. Studying the language means learning all the grammar, classifications, pronunciations, and other rules that come with it. Many learners get bored and give up after reading everything they need to go through to be good at English.
However, this shouldn't always be the case. You can learn it quickly while having fun simultaneously through other ways aside from formal education. Here are around 20+ tips as we've promised earlier.
1. Be Creative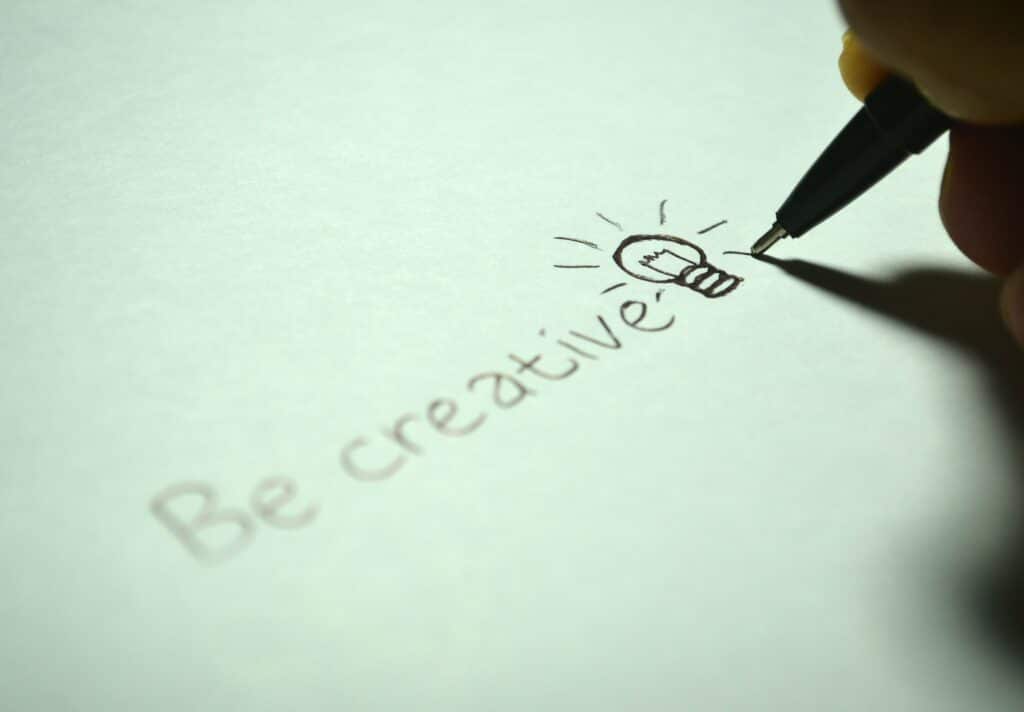 Learning and speaking the English language requires you to be creative. After all, turning your thoughts into words is an act of creativity. 
Being creative in the language goes beyond using flowery words in writing or speaking. It also means finding fun ways to learn it. One tip to get you learning without getting bored is incorporating daily and fun activities into the process. 
Simply talking with your family or friends using English is one way to have fun while also educating yourself. Other examples of activities that you can do effortlessly are writing letters, creating flashcards, and making your study board.
Write Letters To Your Family & Friends (Even If You Are Near)
Writing letters should not be limited to loved ones who live far away from you. Create letters for your family and friends even if you live under one roof or on the same street. This gesture is not just sweet but also an effective way for you to learn the English language. 
You can use social messaging and or go old school and write on fancy papers. Utilize the available resources around you and start writing your thoughts.
Create Flashcards
Flashcards are commonly used in school to assist students in learning specific facts, mathematical formulas, and other topics. It is always considered a fundamental material for studying. But did you know that flashcards are also helpful in learning a new language?
They are easy to use and fully customizable. Many people who want to learn a new language use it to master words and phrases quickly. You can unleash your creative side in making flashcards by using different colors to familiarize words rapidly, going beyond the direct translation, and constantly interchanging the phrase.
Create A Study Board 
If there is one staple material in every creative learner, it is a study board. Create your study board according to the theme that you like. By doing this, you get to immerse yourself in the process, and you'll be more interested in it.
For example, you can set your goals for the week and collaborate your theme into them. So, if you choose to learn 30 new vocabulary words related to holidays, you can design your study board using holiday stickers and colors. You can also use it to write a short story to level up the difficulty of your learning objectives.
---
2. Read a Book or A Children's Storybook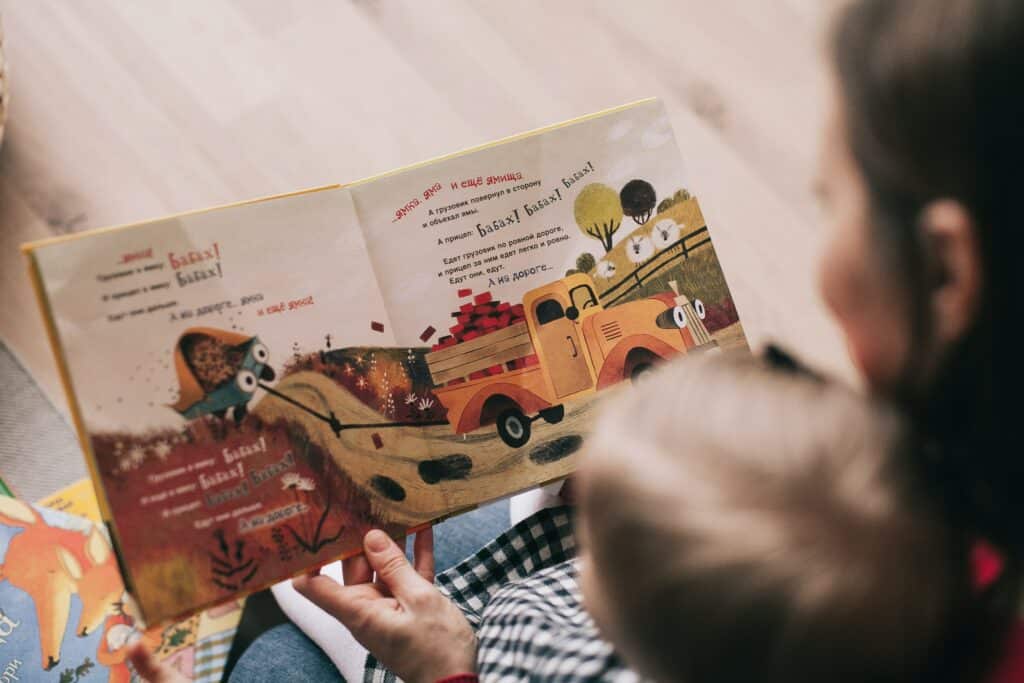 Many great English speakers and writers today started from consistently reading English books when they were young. If you think that books can be too hard to understand, you can go easy on yourself and start with a children's storybook since the plots are simplified and the words are easier to take in.
Additionally, reading is the best way to improve your vocabulary. The words from the books are applied in sentences and conversations, so you'll easily remember their meaning and properly use them in actual conversations. Explore different genres, authors, writing styles, and a variety of books. 
This classic children's book narrates the journey of a sly fox as he finds ways to secure food for his family and community. He stole food from three farmers, so they want to penalize Mr. Fox by digging up and destroying his home. 
The book is excellent for beginners because it is easy to read and includes illustrations that can aid in learning a new language.
The book tells the story of a boy and his friendship with an apple tree. They love to play together, but the boy got older and suddenly stopped going to the tree to play. They reunited when the boy became an adult to foster their everlasting friendship.
The book is easily understandable since it is written for kids. On top of that, it also contains significant meaning and lessons that you can use in life.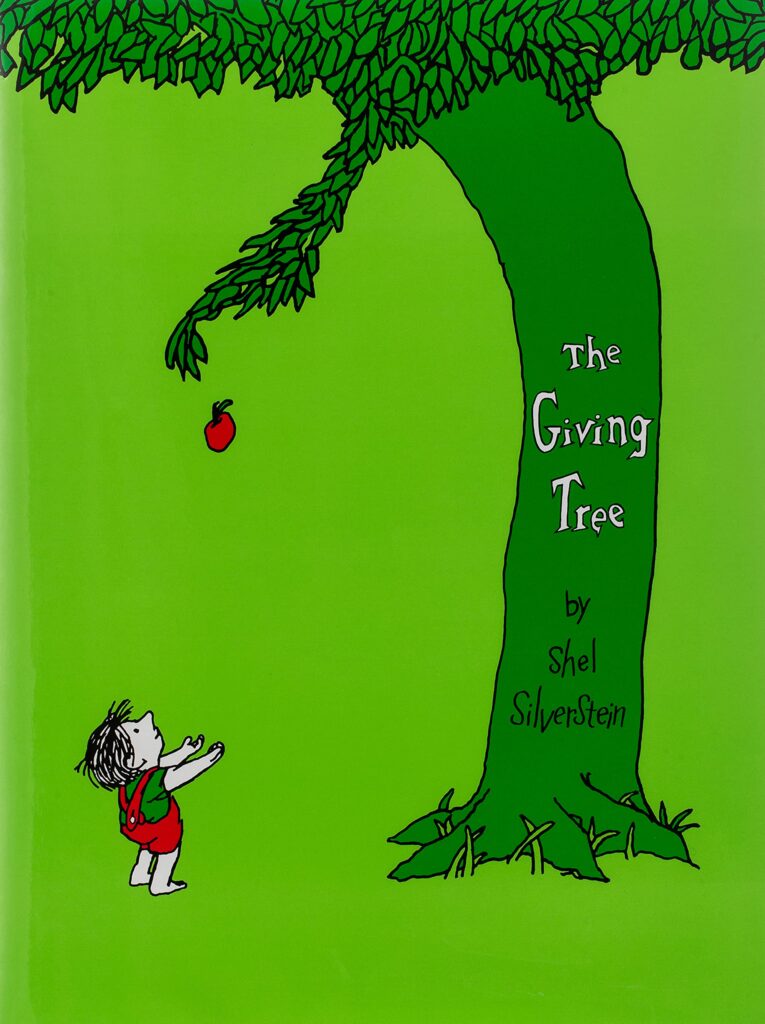 This book is recommended because its usage is simple, and it's an excellent introduction to English. You can start with the earlier installations of the series, such as Harry Potter and the Philosopher's stone, since the storyline is not too heavy compared to other books. Track your progress as you proceed with the latter part of the series.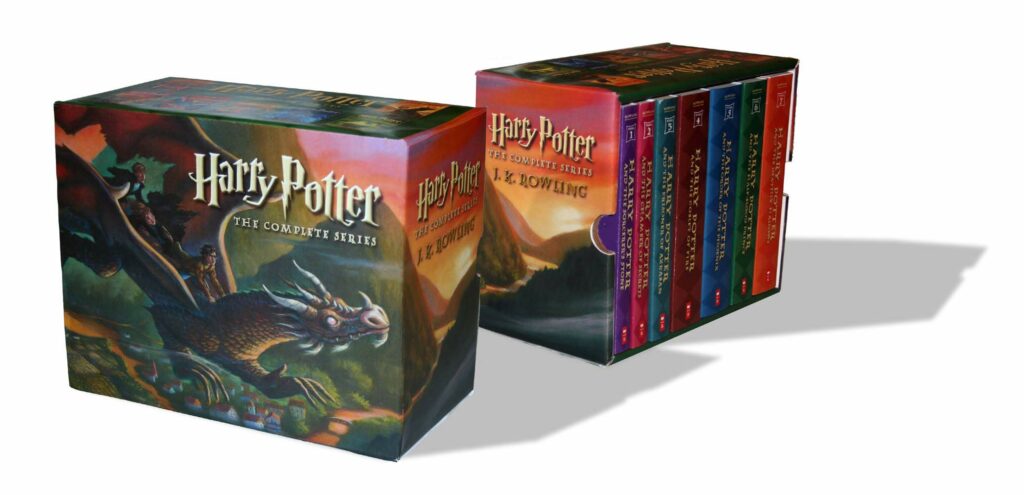 ---
3. Create A Blog
Writing a blog is somehow similar to writing in your diary, but in this case, it is digital and more convenient. It is also a practical approach to learning English without getting bored. With blogs, you can talk about topics that you like, random ones, and interact with your audience, further facilitating your learning.
Start with simple topics such as your good days at school or work, why you started to write blogs, memorable trips, or any ideas that cross your mind. There are tons of benefits blogs can bring, it can serve as your memory lane, social diary, and you can also track your progress as you revisit and compare your old and new entries.
Travel Blogs
Document your trips and summer getaways through your blogs. You can add pictures, short video clips, and a brief narration of your whole experience. It is also one way of storing your great memories from your travels. Check out Lindsay does Languages and Travel with Pedro for some travel inspiration.
Personal Blogs
This blog is best for beginners since it is more about your personal experiences and thoughts about life. You can start writing about a particular topic that interests you the most such as friendship, life, and other mundane things. Personal blogs are good because it does not require any formal structure, you write it by heart. Check out Creativa, EspressoEnglish, and RealLifeGlobal, to name a few.
Food Blogs
If you love food, then this type of blog is for you. Share your recipes, and expand your palate and your knowledge in English by writing food blogs. Check out the Minimalist Baker, Serious eats, and Balanced bites for some food blog inspiration.
---
4. Watch An English Play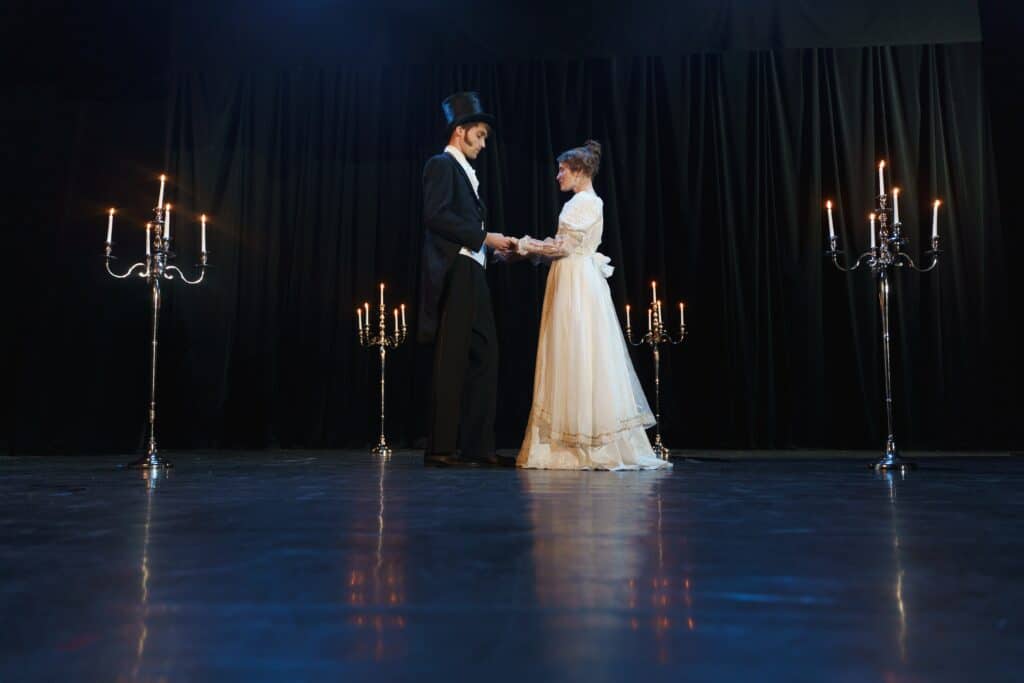 Take advantage of plays shown around your local theatre or watch them through an online platform. Plays are significant in learning a new language since they are interactive and not boring.
The utilization of drama and plays in teaching English and other foreign languages dates back to the 1970s. This tip has been tested and proven to be effective by many generations. If you are interested in the Arts and learning English, this tip will work for you because you can incorporate two things you like in one activity. 
Choose plays that interest you the most, look it up online, or watch it live if theatres near you premiere it. Use google to search for information about shows that play in your local theatres. You can also check the theatre's website since the present, and upcoming plays are mostly posted there.
If there is no available theatre you can go to, you can check out Broadway on Demand, Youtube, and Digital theatre to watch plays online. Try acting out your favorite scenes and lines on your own after you watch a play to practice your English speaking skills more.
---
5. Watch Netflix (English Movies)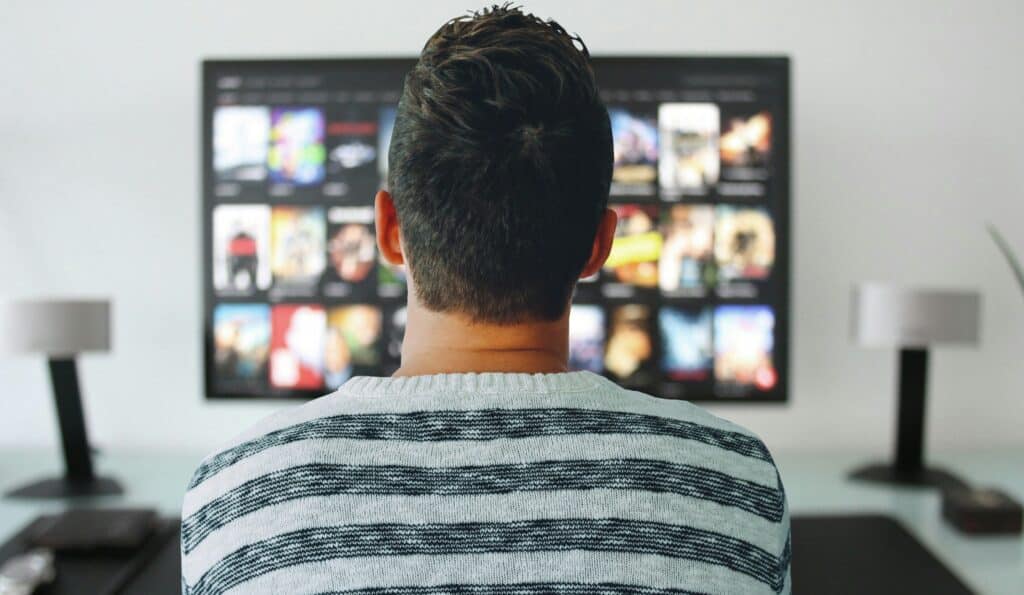 Aside from being an enjoyable pastime, watching movies can also facilitate effective learning. When you watch English films, you observe and hear how the native speakers use the language through their lines. It is easier to remember the words and how they are used to visualize the scenes or your favorite actors saying it. 
This is another underappreciated method of learning English without getting bored. It is like hitting two birds with one stone as you get to watch great movies while also learning a new language and simulating accents.
If you exceptionally love movies from a non-English-speaking country, look up their English dubbed version, so you can watch your favorite films and still learn the language.
Big Bang Theory revolves around the journey of a group of friends as they go through their love for science and discover more about life. 
Start watching sitcoms such as the Big Bang Theory, Friends, Brooklyn Nine-Nine, and the Office. Sitcoms are suitable for beginners of English since the plots are not heavy and the use of words is easily understandable. 
---
This show is great if you want to learn more about the medical industry in the US. Grey's Anatomy provides close to accurate scenes from the medical field, giving you an idea of terms commonly used in the area.
---
Peaky Blinders is best if you want to practice other accents aside from American English. The show's setting is set in 1919 England, just after the first world war, so the characters are brimming with British accents. It revolves around the Peaky Blinders gang as they gain power and strengthen their business in the country.
---
FRIENDS is a popular US TV show famous worldwide. The series follows the stories of six friends living in Manhattan, New York City. The show shows the lives of these friends in their 20s and 30s and how they go through different stages of life — work, relationships, dating, work, etc. We've written a detailed guide on why learning English by watching the FRIENDS TV show is a fun and engaging way to become more fluent.
---
6. Play A Game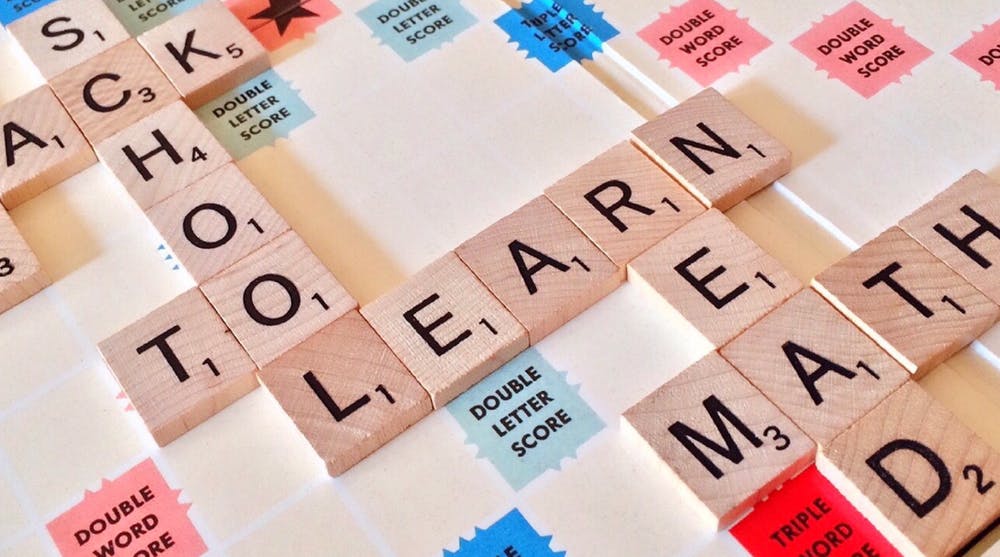 With mobile gaming applications and board games, you can choose from various options and pick ones that you like. You can make learning English interactive with your friends or have it as a fun family activity through games. This way, you won't get easily bored, and you can spend quality time with your loved ones. 
Playing games also enhance your vocabulary since it hones your semantic and phonological skills–the very skills needed to facilitate language. 
Here are more examples of games you can play for you to understand how to learn English without getting bored:
Scrabble is a fun interactive game you can play with your friends. You will surely test your creativity, quick thinking, and vocabulary with this game. 
Word Games (real or app)
The development in technology allows you to play word games wherever you are. Use your time during bus rides, commutes, or before sleeping to practice your English skills and learn things through digital word games. 
You can start with the popular ones such as Wordscapes, Hangman, and Crosswords as they are user-friendly, and the difficulty progresses as you pass the different levels.
You can also spend your weekend or day-offs playing word games such as scrabble, crossword, and word association. You can play it with your family, friends, or you alone. Nevertheless, they are all fun and let you learn English effectively.
---
7. Converse with People
Applying your English speaking skills through conversing is probably the most effective way to get the hang of the language. When you practice chatting with people every day, you will get better at it, and unknowingly, the words will flow naturally.
Encouraging conversations in an informal setting like chats, texts, or little conversations in your workplace relieves the pressure of committing grammatical mistakes and being instantly excellent at English. 
Find a community where you can freely speak your mind and relate to other members as you all learn a new language. Try conversing through these different ways and platforms:
In-Person
Talk with your friends who live abroad or are great English speakers. Recommend catching up in English, so you can practice your skills while also having fun chatting with your friends.
Via Zoom
Utilize zoom meetings to host virtual get-together activities with people you know who live in an English-speaking country or live far away from you. Zoom is accessible, plus you can record your meetings and rewatch it to observe how well you did in talking in English. 
Via Viber
Social messaging applications such as Viber are an excellent platform for casual conversations. Send messages in English to greet and keep up with your community.
Via WhatsApp
WhatsApp is another good social messaging platform that can help you learn English without getting bored. Create group chats and incorporate fun stickers to encourage a fun space.
---
8. Listen to Audiobooks or Podcasts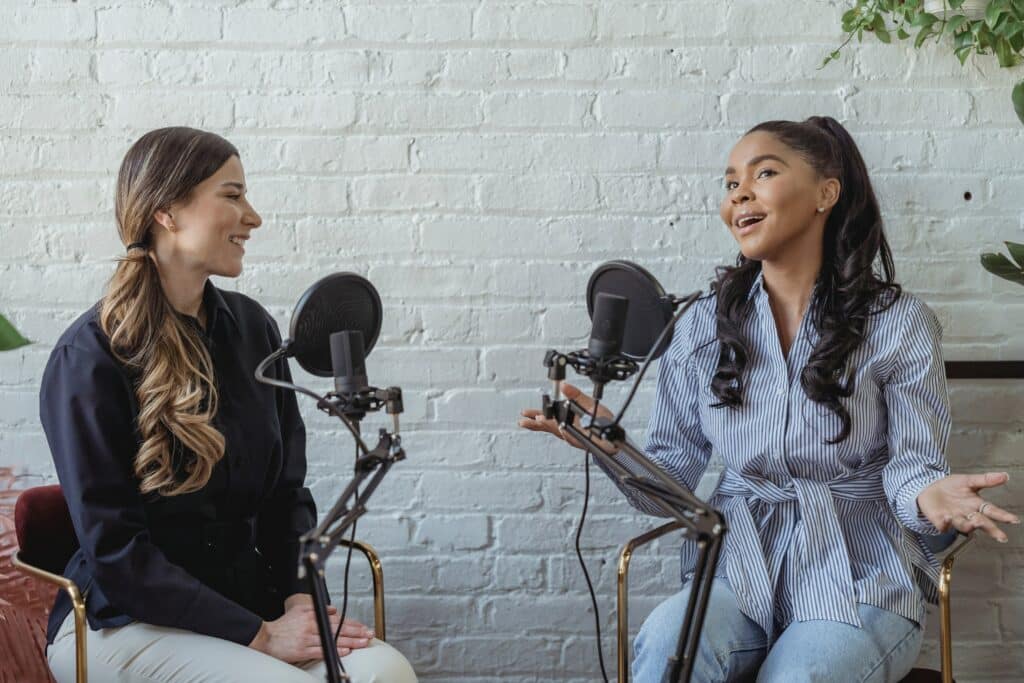 Taking the time to listen to audiobooks or podcasts improves your vocabulary and comprehension. Hearing words and their usage in a sentence gives you a clear idea of using and pronouncing them correctly. Additionally, audiobooks and podcasts are entertaining since they contain different plots or topics that you can choose from and won't get you bored easily.
Some books and podcasts are solely created to facilitate learning English. It is an efficient way of studying the language since it does not require you to attend a formal class, and you can do other things while listening to the teachers or speakers.
---
9. Watch Fun Videos on Youtube
Youtube is full of videos from content creators across the globe. The majority of these creators use the English language to communicate to their audience worldwide, so it is not hard to find fun and informative videos in English. Additionally, the platform also contains a lot of free resources and materials where linguists and language professionals specifically teach their viewers how to learn English.
Take advantage of these free videos and utilize them to learn English. You can follow a curated playlist full of learning materials to make it easier for you.
However, with the sheer volume of YouTube channels, it can often be hard to pick and choose the best channels to learn English. Don't worry; we've done the hard work for you. We've researched and compiled a list of 35+ YouTube channels to learn English.
---
10. Tune In to Cartoons & Animated English Show
Many good English speakers did not undergo a formal language education or take English as a primary subject. They were just heavily exposed to the language by watching cartoons and animated shows with English embedded into their minds when they were young. 
If you loved watching cartoons and animated shows as a kid, then this tip is for you. Please pick up your favorite cartoons or English animated shows and play them on repeat. This tip is a straightforward way of learning English without the pressure and struggle of understanding what the characters are trying to say. 
Turn on the old but gold Disney movies, Pixar, Nickelodeon, and Cartoon Network to get you started with the language.
Peppa Pig
There is a reason why Peppa Pig is one of the most popular cartoons around the world. Children and adults love this show since it perfectly depicts British English in easily understandable terms. This show is good since the language is easy to take in, and the plot is light.
Adventure Time
The show follows the adventures of Finn the human and his best friend Jake, the dog who has powers. It is a coming-of-age show which is perfect for kids and young adults who want to learn English.
Avatar the Last Airbender 
The animated series revolves around the life of Aang, the last avatar and survivor of his nation. There is a lot of rave about this show since it has the best storytelling characteristics, making the display easy to follow and watch. 
---
11. Learn Jokes in English
Humor is never dull. It is one way to get you out of boredom and keep a fun conversation in English.
Jokes are widely used in informal and formal institutions to sustain an enthusiastic discussion. Some jokes are also deeply rooted in a country's culture and history. It is why learning the meaning behind certain marks can give you an idea of people's backgrounds and experiences.
If you find it challenging to learn the formalities of the language, you can start with English jokes to enable a more open learning process. Take learning one step at a time to avoid getting overwhelmed. 
College Humor
College humor is one of the best sites that provide good English jokes. The site features jokes based on real-life situations, expectation vs. reality, parodies, sketches, and mini-series. It is excellent for college students learning English since they are the website's target audience.
Reddit
Reddit is home to most of the funniest jokes and memes online. It is a discussion website full of people contributing jokes, memes, questions, and random funny realizations. 
9GAG
If you want to learn English through jokes, then 9GAG is the first place to check out. The platform features funny memes, gifs, videos, and relatable jokes that you can easily understand. It is also accessible since 9GAG is available on almost all social media platforms like Facebook, Instagram, and Twitter.
---
12. Write to A Penpal
Find a pen pal with whom you can write letters and share your experiences. It is best if your pen pal is a native speaker so they can teach you to be better at English and give you helpful tips.
Pen Pals are people that constantly write to each other. They are mostly strangers to each other and spontaneously meet through friends, organizations, or online platforms. Being pen pals does not necessarily mean building a relationship with strangers. It can be a healthy platonic friendship based on writing letters.
Writing to a pen pal is a great way to practice writing letters in English and socializing with new people from different backgrounds. You can find your pen pals through Worldwide Snail Mail Pen Pals on Facebook, Conversation Exchange, or ask your friends for local suggestions.
The Worldwide Snail Mail Pen Pals on Facebook is one of the most active groups for Pen Pals. With over 40,000 members around the globe, you can indeed find a pen pal and develop a healthy friendship. Join this group on Facebook and start writing your letters.
---
13. Find A Conversation Partner
If you want to upgrade your conversational skills, you should find a native speaker and ask them to be your conversational partner. Many online platforms let you meet native speakers that can help you learn a new language better through talking to them.
You can also hire someone to be your tutor or conversational partner to encourage genuine conversations and spontaneous topics. The best approach to English without getting bored is continuously challenging yourself and applying what you've learned in real-life situations.
---
14. Join Online Forums and Discussions
Active communication is key to improving your vocabulary and English skills in general. Joining online forums and discussions that tackle concepts that interest you the most will help you gain new knowledge and perspective in English. 
Online forums usually address significant global issues, so you might want to try them also to practice your critical thinking skills. This tip can be a bit heavy if you're entirely foreign to the English language, but it is a beneficial exercise to get your brain working and be active. 
Reddit
Aside from being known for the jokes and funny posts, Reddit is also famous for some of the world's most relevant forums and discussions. In the first place, Reddit is mainly an online discussion platform, so it's no surprise that it contains a lot of people discussing intriguing matters.
People go to Reddit daily to discuss politics, business, social issues, share stories, and more. The platform is recognized for its unique threads that anyone from the internet can impart a contribution to.
Quora
Quora is a helpful site for its Q and A characteristics. You can share your questions here regarding the English language and also answer queries from other contributors.
Gamespot
Gamespot is an online discussion forum that is best for gamers who want to learn English. The website provides information, news, updates, and gaming discussion. So, if you love to play online games, you should check Gamespot and interact with your fellow gamers to practice your English and have fun.
---
15. Engage on Social Media
Spending your time on social media has its fair share of pros, especially in learning English. Major social media applications such as Facebook, TikTok, and Instagram are brimming with memes and posts in English, so staying on the platform also means getting exposed to these different usages and contexts of the language. 
Engaging in social media is an entertaining way to keep up with your peers while mastering the English language through formal and informal utilization. We've compiled a list of the best Instagram pages to help you learn English. Check out this link for a list of 40 Instagram accounts you can follow and improve your English.
---
16. Sing-along to Your Favorite English Songs
A better way to have fun and learn English is to go to karaoke and sing along to your favorite English songs. Songs can easily and quickly teach you English since music helps you familiarize the lyrics. Singing them enables you to remember the words vividly and enhance your vocabulary.
Listening to English songs and singing in your mind while commuting, driving, or walking around your local park is beneficial. 
---
17. Familiarize Yourself with English Slangs
Formal English words go hand in hand with slang. Learning the language is not complete if you disregard these street slangs and jargon widely used by native speakers. Please familiarize yourself with these terms and incorporate them with the usual English words when conversing with your friends or conversation partner.
Here are a few examples of English slang you should familiarize:
"What's up?"  

The phrase is generally used to ask someone how they are or what they are doing at the moment.
"No sweat", "No biggie", "No worries"

These phrases are used to imply that you're okay with a particular situation, you're alright, or something is not a problem.
"Chill" or "Take a chill pill" 

This slang is intended for someone who is not in the mood or is too stressed to relax. You say this to your friend if you want them to calm down or chill.
---
18. Explore Different English Language Apps
Some of the fantastic benefits of technological developments are the accessibility of language applications and the innovative steps creators took to make them interactive. With the hundreds of available and free English language applications, you have zero excuses not to learn English. 
Explore these apps and find user-friendly ones that will effectively help you learn English without getting bored. Duolingo, HelloTalk, and FluentU are some of the best English language learning apps you can use to get you started.
---
19. Travel to English Speaking Countries
If you have the budget and means, take advantage of it and travel to English-speaking countries like the US, Canada, United Kingdom, and other EU countries. Go to these places and try and make conversation with the locals to practice your speaking skills. 
Most of the locals are not judgemental when it comes to your accent or usage of words since their country is full of diversified people, so you don't have to worry about it. Be confident, speak your mind, and engage in meaningful conversations to improve your English.
---
20. Practice and Repeat!
As the old saying goes, "Practice makes it perfect." Aside from the tips that this article presented, the very key to learning English is consistency. Being consistent in learning a word or two every day can get you a long way in the next few months.
Practice your vocabulary, talk to yourself in the mirror, record your voice, and constantly improve yourself. Take note of the tips before this and repeat the process repeatedly to see yourself speak the English language fluently like the native speakers.
---
---
Final Thoughts
Pick at least five tips from this extensive list and ensure to do it consistently. Doing so will give you a significant breakthrough as you embark on the process of learning English the best way you can without putting too much pressure on yourself.
Be patient because there is no easier way to learn English or any other foreign language than trusting your capabilities and being consistent. Explore different ways to keep the fun in the process of learning and to help you maintain steady progress. 
Don't wait for tomorrow and start today to ace any English test or speak the language with the proper accent and fluency.
Are there any other tips we miss that can help others learn English without getting bored? Do you have any more fun ideas for learning a new language? Let us know in the comments below.